Creative Services for Creative Writers
Web Design
Even though I'll be installing an easy-to-edit system to create your website, I'll still be taking care to design a site that best showcases your books. This includes:
Creating a pleasing color scheme that suits the marketing of your books and the tone of your work.
Finding images and customizing them to match the style of the site.
Resizing and optimizing provided images (such as author photos).
Presenting your work in a way that leads the reader through your content to the book's sales page.
Counseling you on the structure of the site and the blog. What categories will you write about?
Presentation of marketing materials. For example, what to offer on an email list, and where to position the offer.
Beyond the Home Page
Often even professional web designs focus all their attention on the home page. While your site's landing page is important, all of your pages should be beautiful and well-considered. If the excerpt from your novel is important enough to link to on the home page, isn't that same excerpt important enough to beautify as well? Just as book-length content is broken into chapters, web content should be broken into sections. I'll transform the excerpt you provide into proper web copy, with stylish images, header sections, and *embedded media like music or video.
Creative Direction
If you have an unlimited budget for creating a website, you need to hire at least three people:
A designer
A coder
A copywriter
The problem is that many authors skip the first and last, and hire an experienced coder to whip up their site. The coder expects to be given creative direction and written content, that s/he can code into an elegant site. Before there is a thought given to colors and stock photos, the first thing a designer does is determine the structure: what's important? What should be linked? How will the reader be led through your site, just as you lead them through your books? Secondary to this is the art direction: how will the tone of your books be conveyed? What is your brand, and what tools can we use to express that? All together, these answers lead us toward creative direction. Creative direction is planning what it is you're striving to create.
For example, if you wrote a book about moody vampires living in Versailles, the creative direction would lean toward the dark and ostentatious. If a designer presented you with a site styled around 1950s Americana, it would be a disappointment, no matter how beautiful! That's what creative direction is about: keeping your eye on the right target.
As we're planning your site, creative direction will always be part of the process. Every decision will serve to emphasize your writing style and objectives.
Typography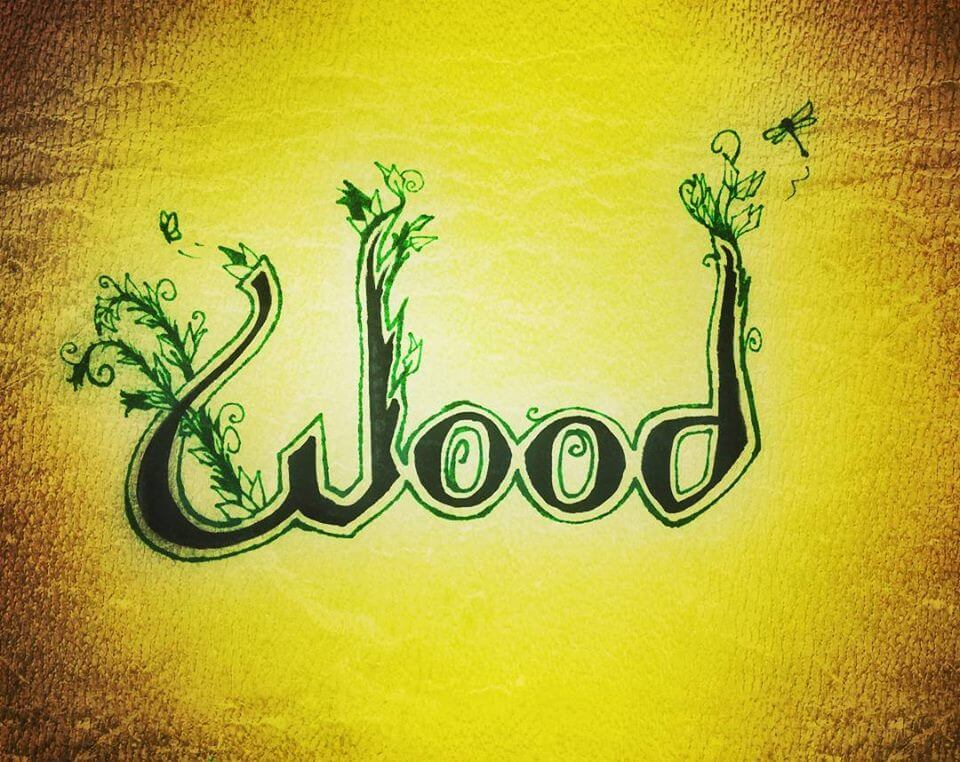 I'm a little obsessed with typography and lettering. I have been since I took a calligraphy course as a teen. I create and collect graffiti-styled lettering. My work is all hand-drawn in ink. This gives it an authenticity lacking in much of the slick digital art that is popular now. I can mimic any style of lettering; just let me know what you're looking to achieve.
The samples above are lettering I created for the various teams of the Animal Kingdom interactive story game.
Because hand-drawn lettering is slow, methodical work I offer a more generous pricing structure for typography work. Let me know your budget and we'll work something out.
Writing
Of course I work with authors because I love the written word. Writing has been my passion for as long as I can remember.
I understand what it means to be a writer. The deadlines, the writer's block, the ceaseless battle between living life and taking the time to record it. I write fiction, poetry and nonfiction, so no matter what kind of writer you are I will come at your project as an ally, not an outsider.
My skills as a writer are beyond the scope of this website. After all, most authors are not hiring a web designer to write for them, it's one thing they know how to do for themselves! But if you are working on a page and it isn't striking the right note, wouldn't you rather have someone on your team with the skills to help you find just the write word? I live for the right word. For more on my writing, see my other site.
By the way, I'm a current board member and former president of the California Writers Club, the oldest writing organization west of the Mississippi.
Custom Logo or Header
In the creation of your site, I will create many graphic designs to draw the reader through the site. However, the logo and header deserve special attention because they are on every page and, most importantly, they represent your brand. Thus if you are going to have a logo or a header at the top of your site it's imperative that more thought and care be put into getting it right.