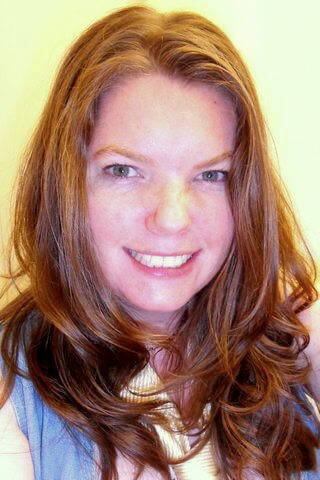 I am a content writer and digital marketer who promotes the work of authors, musicians, and other visionary creatives. I also love working with nonprofits. Since I founded Future Is Fiction Communications in 2011, I've given lectures on social media and digital marketing at the University of the Pacific, the San Francisco Writers Conference, and the California Writers Club, as well as my own weekend seminar. In 2019-2020, I taught an intense digital marketing bootcamp for UC Berkeley extension that gave university students a certificate in digital marketing. I've been an enthusiastic WordPress user for ten years, and I love teaching my clients how to make the most of it. I'm trained in HTML and SEO from AcademyX, and I edit with Chicago Manual of Style. I've handled social media for Current TV and Alibris, among others, but my real claim to fame in the social marketing sphere is the year I gained more than 40,000 followers on the San Francisco music startup blip.fm. My clients are mostly authors or small business owners, who look to me to build their platform and professionally represent their brand.
To learn about my copywriting and content marketing business, check out KarmaBennett.com
What Is It Like to Work with Me?
Working with me is not like hiring a big company that has a million clients. I'm just me. So whether you like working with me will depend on whether I'm the type of person you are likely to get along with. And I have a big personality.
I'm Honest
Truth is a sacred value to me. I believe in tact, but I do not believe in white lies. You can always expect me to be forthright about whether an idea or plan is a good one. I will often give unsolicited marketing advice, if I see something that isn't working or could be improved. I trust that my clients hire me for my combined years of experience in publishing, marketing, writing and web design. They don't always have the experience to know when they are missing the mark. So I will always offer my candid advice, even if it is difficult.
I'm Informal
Hey, I was raised by a couple of hippies who met in acting school—what did you expect? If there are no seats at a conference, I will sit on the floor. If I like the song playing at the grocery store, I'll sing along. Please don't confuse this for immaturity; I love adulting. But I understand that the joy of being an adult means having the freedom to be yourself. I find that when you relax and open up to people they are more accommodating. People value authenticity and wit, so why hide it? An email from me may include a joke or an animated gif. Life is too short not to have a sense of humor.
I'm Extroverted
Extroversion is an occupational hazard for anyone whose job involves talking to strangers. I write long emails and I pack my consultations with useful advice.
I'm Thrifty
Many in the world of marketing expect to work with budgets whose clients are five-figures and up. They will think nothing of spending a few grand on the latest marketing tool or charging hundreds of dollars for an analytics report that took then ten minutes to print. My clients don't have endless budgets, and even if they did I respect their money too much to waste it. I excel at finding free web tools, plugins and stock photos. I will always consider the cost-to-benefit of a particular strategy and my research will always take that into account.
I'm Detailed
Have you ever painted your house? Some people don't put masking tape on the edges, and others do, so you get a nice clean line. I'm a tape-the-corners kind of girl. Because I know myself. If I don't tape the corners, for the rest of my days whenever I glance at the wall I'm going to be annoyed that the line isn't clean. Better to put in the extra time to get it right.
When it comes to your website, this means making sure the photos match the color scheme and the fonts fit with your brand. It means making sure the type is the right size for the column width, to make reading easy. It means making sure the default sizes for pictures in your blog makes sense with the structure of your website. You may not care about these things. That's OK. It's your job to create. Leave the details to me.